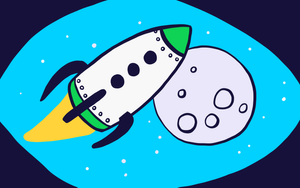 How to Set Business Goals with Just One Word
Having a system for setting and tracking your goals is an important part of the goal-setting process. Without a system, it would be impossible to identify a goal, create an action plan and track your progress. This list of goal setting and tracking software will help you create, track and achieve your most important business goals.
Common goal-setting strategies and frameworks
Make setting business goals a little easier by following an established process. These are some of the most common and popular frameworks to help give you some structure. Keep in mind that these strategies and frameworks are not mutually exclusive. For example, you can use OKRs to set goals and KPIs to measure progress toward those goals.
5) All About OKRs: How To Set Them, Achieve Them, And Track Them in Trello: This overview of the OKR (objectives and key results) goal-setting framework includes advantages and examples of OKRs in action. Published by Trello, it also has a breakdown of how to track OKRs in the company's productivity platform.
6) Amplitude's North Star Playbook: In this piece, Amplitude outlines its North Star framework—a product management model where you define your company's number one most important metric and set goals around it.
7) The Balanced Scorecard: Here, the Balanced Scorecard Institute explains a strategic framework focused on giving you a complete overview of your business so that you can set goals tailored exactly to your needs. The strategy involves examining financial and customer aspects of the company, including customer satisfaction and retention. It also looks at internal processes and organizational capacity.
8) Company Alignment: The Salesforce Secret to Success: In this piece, Salesforce's CEO explains his V2MOM method: Vision, Values, Methods, Obstacles, and Measures. Use his strategy to define where your company is, where you want it to go, and how you'll get there—all crucial aspects of setting business goals.
9) HARD Goals: The Secret to Getting From Where You Are to Where You Want to Be: In this summary of Mark Murphy's seminal book on the topic, you can learn about the HARD (Heartfelt, Animated, Required, Difficult) goal framework. It is an alternative framework to SMART goals that focuses more on internally motivating factors.
11) Setting effective goals: This resource details the SMART (Specific, Measurable, Assignable, Realistic, and Time-Bound) goal framework, including pros and cons. For more about SMART goals, check out this bonus SMART goal cheat sheet: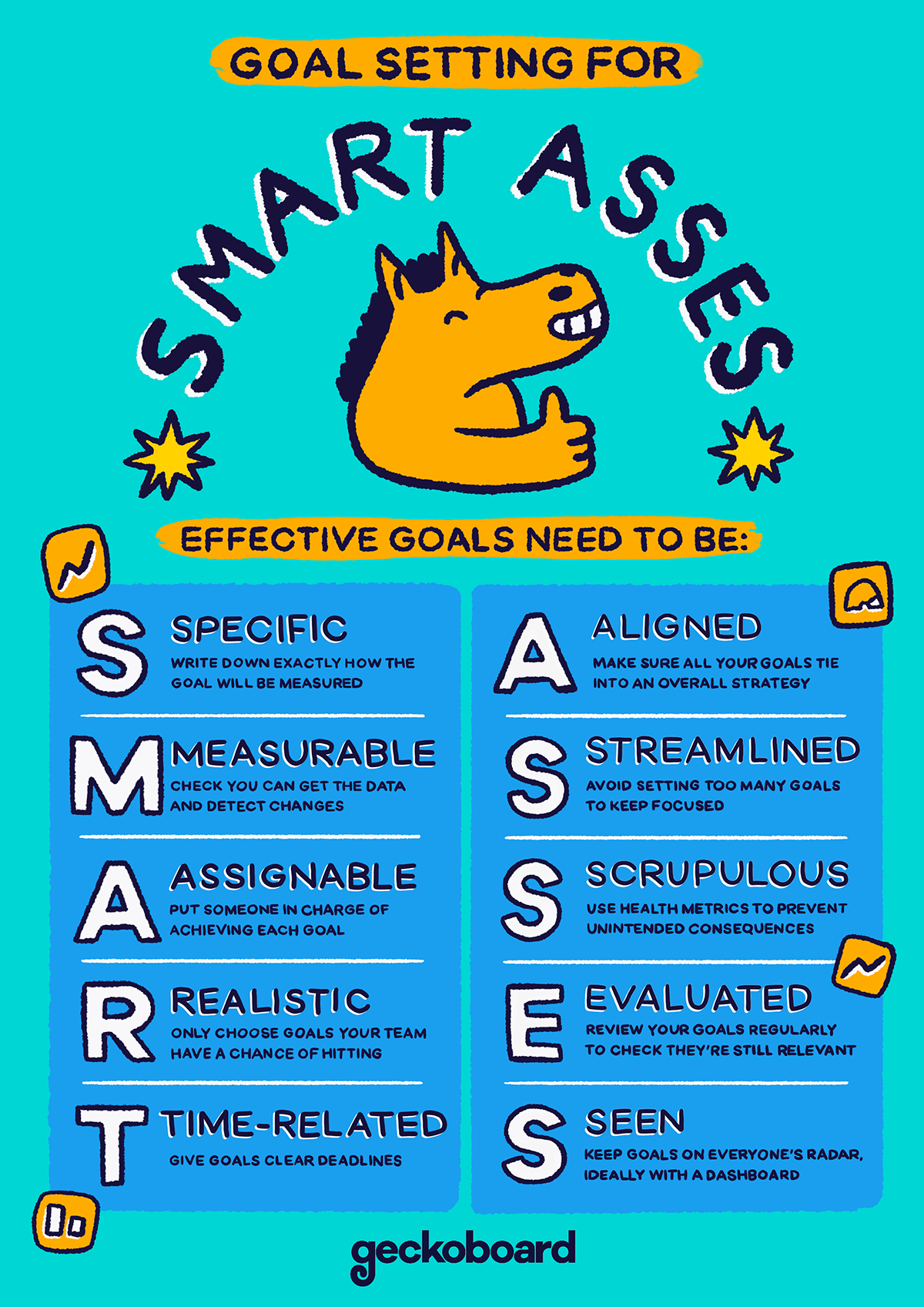 Best practices for setting business goals
If you want to know the dos and don'ts of developing business goals, it pays to learn from the experts. Check out these resources to see how to set goals to motivate employees, plan long-term and short-term strategy, and more.
12) 7 tech founders lift the lid on how they set goals: Here, founders and CEOs from small to medium-sized companies share their goal-setting techniques. For example, the CEO of Segment shares the company's mission-to-metrics approach to goal organization.
13) 18 Tips for Setting Better Goals: This piece offers quick tips for every aspect of setting business goals, from running company analyses to methods for defining goals and tracking your progress.
14) Common pitfalls to avoid when setting team goals: This piece discusses what not to do when defining goals for your team. For example, it's better not to aim for extreme objectives, either ones that are too safe or ones that are far too aggressive.
15) Don't Let Metrics Undermine Your business: This Harvard Business Review piece advocates for seeing the forest, not just the trees, when it comes to goals. Learn about focusing on your high-level company vision when setting business goals rather than getting bogged down in individual KPIs.
16) How effective goal-setting motivates employees: This McKinsey resource explains different ways to involve team members in the goal-setting process and ensure that you have buy-in from all levels of the company on your business goals.
18 Tips For Setting Better Business Goals
Joseph, Director of Customer Success at ClearPoint, has over 10 years of experience working with customers to create efficient performance management and strategy execution processes.
FILED UNDER
Strategic goals represent critical or important achievements in your organization's strategic plan. They're objectives to be achieved over the next three to five years, which link out to your measures and initiatives. Here are a few examples:
Balance the budget: A balanced budget reflects discipline in planning, budgeting, and management. It is typically seen in the public sector, or within divisions or departments of the private sector.
Increase share of market: This customer strategy focuses on selling to more customers, thus increasing the market share. For example, a landscape company may want to reach more households; a hospital may want to serve a greater portion of the local population.
Grow percentage of sales from new products: This objective focuses on the sales outcome your organization is hoping to achieve. It emphasizes constant innovation, even on your most successful products.
Create a performance-focused culture: This objective can be used if your organization wants to change its culture to one that focuses more on performance management or incentives. This objective shows up a lot in government and nonprofit organizations.
These goals will identify what you're working toward as an organization. The business goal-setting process includes three phases: Pre-work before goal setting, goal setting itself, and ongoing management after setting goals. The 18 business goal-setting tips below are divided by stage, to help you take this process step-by-step.
18 Principles To Follow For Business Goal Setting
Before The Business Goal-Setting Exercise
SWOT is a high-level strategic planning model that will help you identify where your organization can improve and where it's doing well. It's an acronym for "Strengths, Weaknesses, Opportunities, and Threats." This detailed SWOT analysis template provides the details of how to conduct the analysis. Doing the analysis first will help you think through your strategic challenges and opportunities before trying to set targets.
These exercises will help you compare performance in various areas across your organization, and across your competitors' or peers' organizations. This information will be helpful during the business goal-setting process by showcasing where you are strong or weak.
Gaining insight from employees is a smart strategy, as it will give your leadership team insight from those on the "ground floor" of the organization. But if you do ask for input, be open to actually using it—otherwise, employees will be less likely to offer up their opinions in the future.
Determining who should be a part of this conversation is largely based on the size of your organization. Will you involve mid-level managers, or just senior leadership? What about your board of directors?
During The Business Goal-Setting Exercise
The more specific and descriptive you can be, the more likely it is that everyone understands each goal in the same way. For example, a goal like "obtain at least six new corporate accounts per quarter" is more transparent and easily understood than "grow our customer base."
Are all of your goals achievable? Are there some that are simply not within the realm of possibility? It's great to have stretch goals, but you should be able to reach them within a three- to five-year time period.
Sometimes, avoiding contradictions across your goals is easier said than done. For example, one goal might be to have 100% customer satisfaction while another might be to maximize profit. These two things may be incongruent, so one may have to give a bit in order to be realistic.
Who will ensure everyone stays on track? Who will ensure that reporting on progress takes place each month or each quarter? Consider the roles and responsibilities required to assure continuous advancement.
For example, if one of your goals is to develop and use a customer relationship management (CRM) system, do you have the funds appropriated for it? Budgetary limitations should also be considered during the goal-setting process.
After The Business Goal-Setting Exercise
This ensures everyone involved stays on-task no matter how much time goes by. Keep in mind that some adjustments may be required as your team starts to pursue these goals. Don't be afraid to adjust as needed!
Does everyone in your organization understand the goals and why you selected them? The entire company is involved in reaching them, so every department and every individual should understand how their performance impacts the goals—and therefore, the overall success of the company.
Once your goals have been set, select measures (also known as key performance indicators) that will help you monitor performance toward each goal. Ensuring you have data that informs each measure is imperative.
Sources:
https://www.thebalancesmb.com/the-ultimate-guide-to-small-business-goal-setting-2951416
https://www.geckoboard.com/blog/setting-business-goals-the-ultimate-guide/
https://www.clearpointstrategy.com/business-goal-setting/
The Ultimate Guide to Small Business Goal Setting
The Ultimate Goal Setting Process: 7 Steps to Creating Better Goals
If you answered yes, know that you're not alone. Many people are stuck in the same cycle of setting goals, forgetting about them or failing to complete them, and then setting the same goals again with a renewed (but temporary) resolve to meet those goals.
Some people may have trouble sticking to goals because they don't distinguish their goals from more casual, everyday self-improvement efforts. Just because you decide to start running every day doesn't necessarily make that a conscious goal. So let's revisit what goal setting means.
Goal setting is a purposeful and explicit process that starts with identifying a new objective, skill, or project you want to achieve. Then, you make a plan for achieving it, and you work to complete it.
Instead of just running with no particular purpose, a true goal would be more along the lines of starting a training program to complete a specific race, say a Thanksgiving Day half marathon, which requires much more careful planning, motivation, and discipline.
Why is goal setting important?
When you set goals, you take control of your life's—or your work's—direction. Goals provide you with focus. The decisions you make and actions you take should bring you closer to achieving those goals.
Setting goals keeps you moving, increases your happiness, and significantly benefits your organization. When you set goals, you create a vision of what your life or your business could look like. Then you start pushing yourself and your team to get the best results possible.
What is goal-setting theory?
Proposed by industrial-organizational psychologist Edwin Locke, goal-setting theory recommends how to set the most effective kinds of goals. Locke found that employees perform better and are more motivated to complete goals if those goals are difficult.
This article goes into detail on the other important aspects of Locke's theory, like setting realistic goals and being self-motivated. Keep reading to get the most out of your personal goals or have your employees be effective when setting their own.
How to Set Business Goals with Just One Word
Having a system for setting and tracking your goals is an important part of the goal-setting process. Without a system, it would be impossible to identify a goal, create an action plan and track your progress. This list of goal setting and tracking software will help you create, track and achieve your most important business goals.
Improve your goal setting for business success
Goal setting is still a popular technique in business for aligning efforts across businesses, communicating objectives, and improving motivation and task performance for individuals and groups. Setting goals motivates individuals to put in more effort than just "do your best." Because each member has well-defined expectations for their function, there is minimal room for insufficient or marginal effort to go unobserved.
Business goal setting in simple steps?
Be specific–Set clear goals with dates, times, and quantities so you can track your progress. If you do this, you will know exactly when you have accomplished your goal and will be ecstatic to have done so.
Set priorities — If you have multiple goals, assign a priority to each one. This prevents you from becoming overwhelmed by having too many goals and allows you to focus on the most important ones.
Goal setting – FAQs
When you set a goal for your team, business or even for yourself, it is known as goal setting. It not only focuses on the goal but also steps and methods used to achieve the goal.
Example: Our goal is to increase outbound sales reach by making 20% (or an absolute number) during the week
Let me explain this with an example directly. Say for example a SMART goal is to increase sales conversions within the new quarter by 20%
– Specific. The goal is specific and quantifiable
– Measurable. Because it can be measured in absolute terms as well as increase as a percentage of previous calls made
– Achievable. It isn't too far fetched and the team of sales reps have the resources available to achieve the goal
– Relevant. The goal is relevant because it aligns with companies objective to grow revenues in the current financial year.
– Time-bound. The goal states that the conversions must increase within the new quarter so it is time bound as well!
You Might Also Like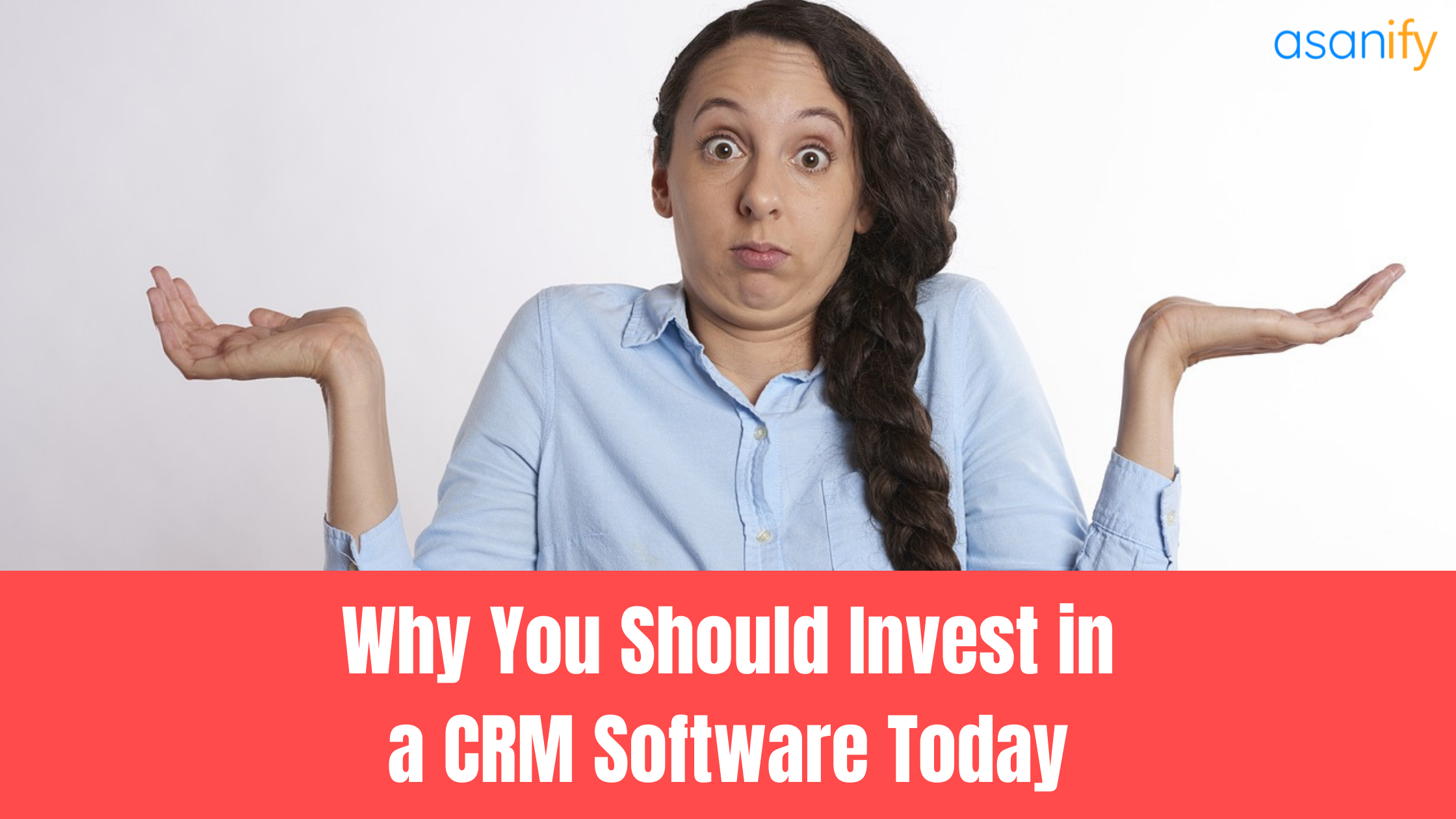 Best CRM for Startups: Why You Need One Today
Achieving Goals: 10 very easy tips to achieve goals better and faster
Sources:
https://www.lucidchart.com/blog/the-ultimate-goal-setting-process-in-7-steps
https://www.thebalancesmb.com/the-ultimate-guide-to-small-business-goal-setting-2951416
https://asanify.com/blog/performance-management/goal-setting-for-startups/